Optimal-EV is the market leader in the design, engineering, and manufacturing of zero-emission electric low-floor shuttle buses and related mobility solutions.
Optimal-EV provides a suite of low-floor vehicle configurations and equipment options that are quiet, ecologically efficient, and allow for seamless zero-emission migration of your shuttle bus fleet. 
Optimal S1

LF

 Arriving Q3 2021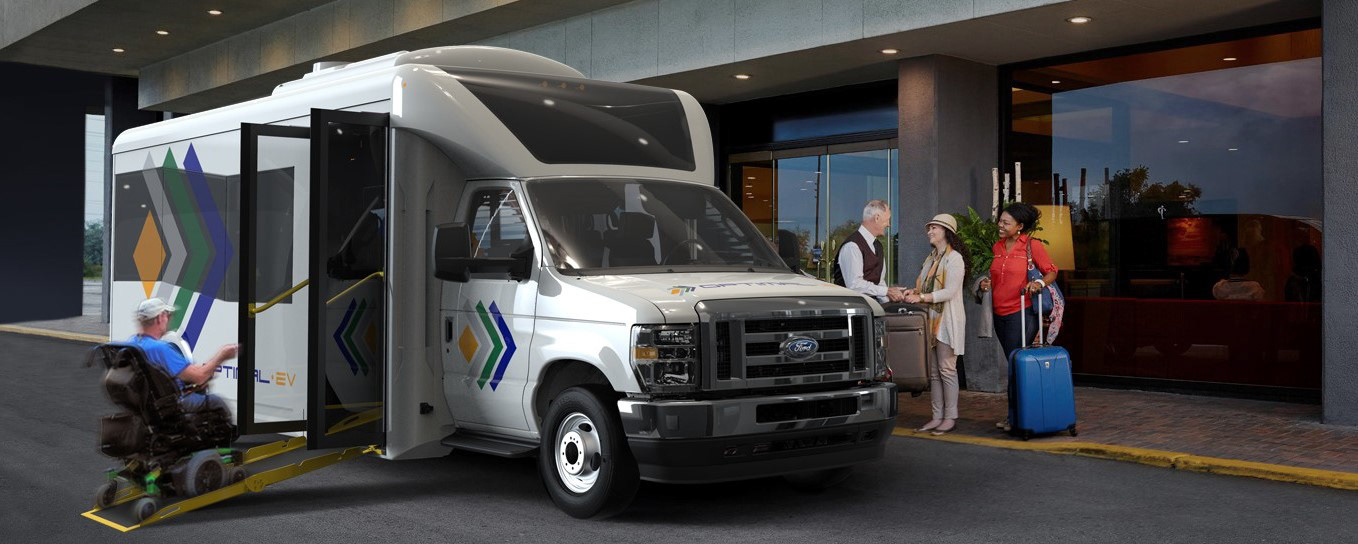 The S1

LF

takes full advantage of Optimal-EV's OEM-quality design and engineering to introduce a product that is both C/FMVSS and ADA compliant. Our low-floor design, which is made possible by the innovative packaging of battery-electric propulsion, allows for ultra-low 11" step-in height and quick deployment of an ADA-compliant accessibility ramp without the need for the added complexity of kneeling suspension. 



A variety of seating and storage configurations ensure the Optimal-EV S1

LF

meets all of your fleet needs. We will work with you to ensure our products provide the best combination of seating, accessibility, comfort, and performance on the market.